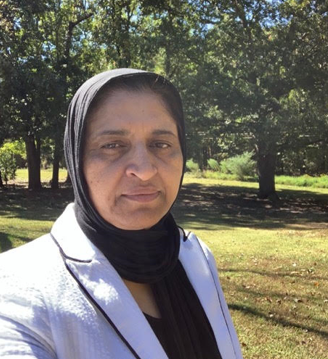 Sohaila Dar MS
Senior Scientist
  Sohaila Dar is a dedicated and versatile scientist with broad expertise in cell biology and transformation, with 20 years' experience working in small, medium-sized, and large agricultural biotechnology companies. She has experience in different aspects of bringing modified crop species to the market. She is also a great Toastmaster. As an area director, she is highly engaged in helping and mentoring many local Toastmaster clubs and individual members.
  Sohaila is also a passionate entrepreneur in the agtech industry. She founded Sustainable Agriculture Labs in early 2021, a company enabling plant regeneration directly from embryonic cells without going through the stage of callus formation, which will provide farmers with healthy baby plants faster than any other nursery facility in the U.S. Her business has received great interest and support from farmers and large agbio companies.
  Currently, Sohaila is leading research work at Innatrix to build a solid plant pipeline, to set up regular disease assays to test peptides for disease control and to manage regular lab operations.
Get in touch: aakdar@yahoo.com