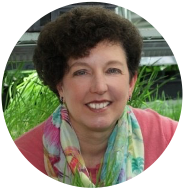 Pamela G. Marrone, Ph.D
Senior Advisor
CEO and Founder Chestnut Bio Advisors
Executive Chair and Partner Primary BioAg Innovations and Global BioAg Linkages
Founder and Director Marrone Bio Innovations
Dr. Marrone spent her 30+ year career focused on biological products for pest management and plant health. In August 2020, Dr. Marrone retired as CEO of Marrone Bio Innovations (NASDAQ: MBII), a company she started in 2006 to discover and develop bio-based products for pest management and plant health and listed on NASDAQ (MBII) in 2013.  She remains on the Board of Directors and is an advisor to the company and to its largest shareholder Ospraie Ag Sciences. Under her leadership, the company commercialized 10 products from six EPA-registered active ingredients (microbials and biochemicals) and in 2019 acquired Pro Farm Technologies (biochemicals from wood waste processed into bionutrients to accelerate growth in the multibillion dollar seed treatment market. From 2015 to 2019, the company grew its revenues by 32% CAGR and gross margins from 5% to 56%. 
Prior to establishing MBI, Dr. Marrone founded AgraQuest in 1995, where she served as its CEO, Chairman and President until 2006. Before AgraQuest, she was founding president of Entotech, Inc. (1990-1995), a biopesticide subsidiary of Novo Nordisk. Dr. Marrone started her career in biologicals by leading the Insect Biology group at Monsanto (1983-1990), which was involved in pioneering projects based on natural products and plant biotechnology.
Dr. Marrone is a well-recognized leader in the biologicals industry as evidenced by the following awards: "Most Admired CEO, Distinguished Career Award" (Sacramento Business Journal), the "Sustie" award by the Ecological Farming Association, Agrow's "Best Manager with Strategic Vision", and the NRDC's Growing Green Award in "Business Leader" category.  She is the founder of the Bioproducts Industry Alliance, now a trade group of more than 150 companies. Through her Chestnut Bio Advisors and her association with Global BioAg Linkages and Primary BioAg Innovations, she advises several food and agtech companies, five founded and led by women, currently serves on the UC Davis Ag & Environmental Sciences Dean's Advisory Council, and was an alumni-elected Trustee of Cornell University (2016-20).  She is on the Executive Committee and is Treasurer of the Association for Women in Science and is a board member of the Foundation for Food and Ag Research. She holds several hundred patents and is in high demand to deliver keynote addresses on the future and potential of biologicals for pest management, innovation and entrepreneurship.  She was elected by her peers as a Fellow of AAAS (American Assoc. for the Advancement of Science).
She has a B.S. in entomology with Honors and Distinction from Cornell University and a Ph.D. in entomology from North Carolina State University.